Too bad I don't have a decent digital camera. The odometer turned over today. The first couple pictures of the dash show 99999. Down at the bottom of the page, it reads 00000.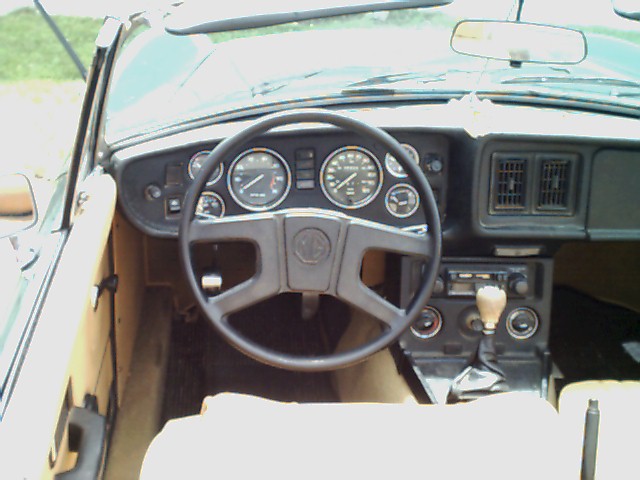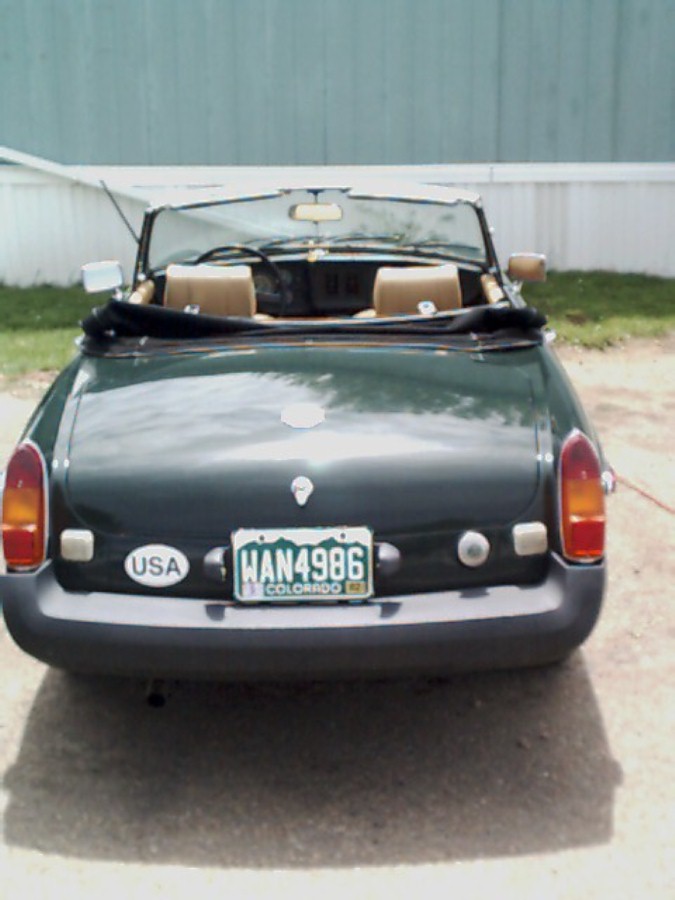 The biscuit leather may not be original, but who cares, it looks nice...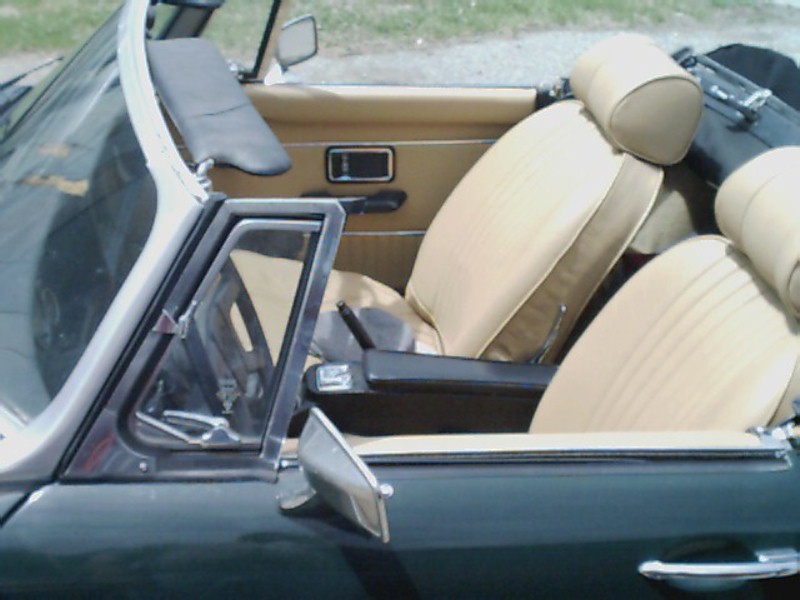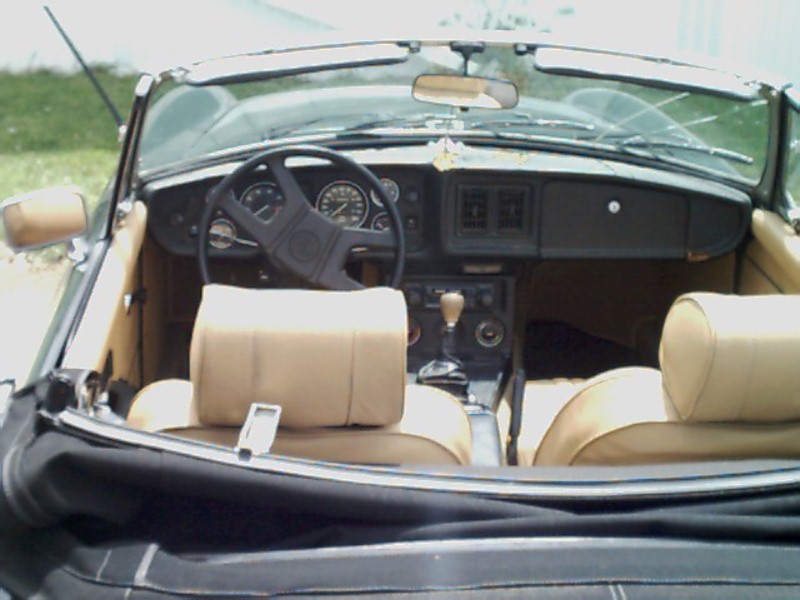 I put the Robbins StayFast canvas top on with a new frame and windshield bow. I keep it down when I can, though...